WE LOVE CHIROPRACTORS. BUT WE DON'T LOVE HOW MANY GREAT DOCS ARE DISSATISFIED WITH THEIR WEBSITE.
In fact, too many evidence-informed chiropractors are missing opportunities to grow their practice because are not using their website to its potential. We understand that budgets are limited. But it's tough to see so many DCs searching so hard to pay so little for a site that will never work for them.
"My business mentor said you should never discount your work - I'm going against his advice today.
With this Black Friday Deal, we are giving you the opportunity to use our platform, plus give you the coaching and the tech support you need to finally get a website you love.
It's tough to grow a practice these days without a website that looks great and really connects with the people you need to reach. That's why I am providing a deal this holiday season where we waive the fee for our StoryBrand messaging session and cut our usual setup fee in half.
This is a one-time promotion we are running for FTCA chiropractors. Let my team and I get you a new site within 4 weeks."
-Jon Morrison, President of Get Clear Consulting
Get The Deal
"FOR YEARS OUR GENERIC CHIRO WEBSITE UNDERPERFORMED FOR US.
Get Clear helped us apply the StoryBrand principles to our site and it immediately started to get us new patients. We are now at the top of a Google search and getting new leads all the time."
- Dr. Russ Baron, Sun Chiropractic
"JON IS MY GO-TO GUY WHEN I WANT TO APPLY THE POWER OF STORYBRAND TO MY PROJECTS AND CLIENTS.
His websites are helping a lot of chiropractors stand out in their communities and grow thriving practices."
Our Black Friday Deal For You Today - $1450
Here's what you get for that price:
We clone your existing site up to 8 pages, bringing it over your content to our platform.
A free StoryBrand coaching session. We will even rebuild your home page for you so it has a clear message.
Get training + tech support for your staff.
Your web presence gets a fresh, new look.
We take care of all the technical stuff.
Easy integration with your booking software.
Would you like to have a new website in under 4 weeks?
STORYBRAND COACHING SESSION | FREE FOR BLACK FRIDAY (USUALLY $1500)
Jon will lead a coaching session for those who take this offer and help make sure every word and image on your page targets your ideal patient with exactly what they need to hear from you.
We will run you through the StoryBrand framework, creating a clear message for your practice. This service includes:
Create a one-liner for your practice.
How to target your ideal client
Pin-point the problem you solve so you capture attention
Building trust as a trustworthy guide that wins the business
Curating testimonials that help you establish authority
Everything else that it takes to "StoryBrand Your Business"
THERE'S ALSO A MONTHLY FEE OF $39/MONTH
HERE'S THE VALUE YOU GET EVERY MONTH WITH YOUR WEBSITE.
Built-in search engine optimization
Google Analytics
Unlimited pages
Unlimited bandwidth
Unlimited user accounts
Unlimited storage
Unlimited phone and email support
Unlimited news posts
Unlimited blog posts
Unlimited event
Video embedding
Staff profiles
Password-protected pages
Unlimited contact forms
Unlimited contact form submissions
Photo galleries
Domain management
Software updates
Server backup
Free domain
Get The Deal
Here Are Some Of Our Chiropractors We Think Are Getting It Right
Need inspiration? Check out some of these sites that are looking good and working well.
Want To See A Demonstration Of How It Works?
We showed one of your fellow chiropractors just how easy it is to use this platform.
Here's Our Process
We've Made Getting A New Site So Simple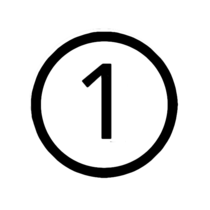 Reserve Your Spot For This One-Time Offer
Pay for your site and then fill out our brief onboarding form.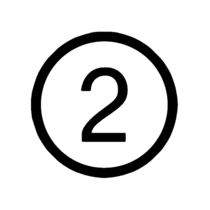 Attend Our 2-Hour StoryBrand Coaching Session
We will use all your answers to build out your home page.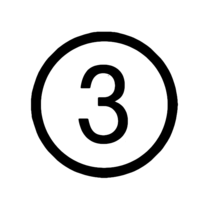 We clone your existing site and then hand over a new one.
You'll love all the new features and how simple it is to add new content.
YOUR WEBSITE IS YOUR MOST IMPORTANT MARKETING TOOL
Here's a resource we created to make sure it's doing it's performing at its best for you.
You'll never look at websites the same.
Download the Resource
DOWNLOAD THE FIRST THREE CHAPTERS OF "BUILDING A STORYBRAND"
THIS BOOK IS A MUST-READ FOR CREATING A CLEAR MESSAGE.
Get the first three chapters from "Building A StoryBrand". You'll learn:
Download 3 Free Chapters
Don't Miss This Opportunity To Take A Huge Jump Forward In Marketing Your Practice
We are giving you every oppotunity to nail it for the coming year. Let us help you turn your website into a lead-generating machine that you really love to use.
Get The Deal
Is There A Question We Can Help You With?
Leave it in the space below and we will get back to you as soon as possible.
---