When Things Feel Out Of Control, Great Leaders Take Control Of The Things They Can
Once COVID-19 passes, you can do some work right now put yourself in a much better position online.
Jon Morrison is inviting you to take an entire day to work on your website with him and a bunch of other chiropractors from around the country. It's time to make the most of the unfortunate situation and bring some good from it.
Reserve Your Spot
This is not the time to cower. It's the time to take action.
On Friday March 20, we will take a day to create a website for your practice that you and your patients will love.
Some Of The Things We Will Cover
StoryBrand layout of your home page.
What pages to use for the structure of your site
A tagline for your practice.
Call to action that integrates with any booking software.
Testimonials that work.
How to add great content, including a blog.
How to talk about yourself so it builds trust.
How to make the most of search engine optimization on your site.
How to make quick and simple edits or updates to you site.
Reserve Your Spot
Let's Make The Most Of Our Time And Finally Solve Your Website Problem.
Your New Website Will Be Built On These Four Pillars
star_border
It Has Beautiful Design
We cover the elements you need (colors, font choice, layout) that help a site stand out.
chat
The Message Is Clear
You learn the framework to get the words that target both head and heart of your ideal patient.
perm_device_information
It Uses The Best SEO Tools
You want to do everything you can do show up for those who are looking for you.
touch_app
Easy To Edit
You need a platform with easy content editing so that you can feel like it's your site.
For 12 Payments Of $40, We Will Make Sure Your Practice Has A Site You Truly Love.
If you like what we build together, we will take those payments and put them directly towards your website hosting fees.
If you don't love it, we'll cancel the payments. No problem.
Do You Have A Framework To Create A Great Website?
Watch this video to get an overview of what we will do together. We are giving each participant a free digital copy of the book.
About The Host
Jon Morrison is passionate about helping the best doctors get connected to the best tools to grow their practice.
Having worked with and spoken to chiropractors all over North America, Jon has become an expert in creating winning chiropractic websites. What he has shared in talks and with his clients, he is now excited to host a few day of hard work helping a new wave of doctors get beautiful websites that work.
Jon is the Lead Consultant at Get Clear Consulting. He lives in Abbotsford, B.C. with his wife, Hayley, and their three girls.
About The Deal
In most circumstances, we charge $1500 for the use of our StoryBrand template, our propietary website platform, and our work to help you set up your site. On top of that, we charge $1500 for coaching from Jon to get your message and layout right. We know now that we are not in usual circumstances. For one day, we are changing how we build websites for our clients who have some time and want to do their website right.
Rather than charge you admission for a virtual workshop, Jon is going to waive his fee and we as a company are waiving our setup fee. If you are willing to show up and do some work with us, we will teach you everything about building a website in exchange for one year of hosting your site.
We charge all of our clients $40 per month to host their site, protect their site, manage their site, and develop the platform so we can unveil new features for their site. We are offering all this to you with no setup fee.
On Friday March 20, you can start to build a winning website with us.
From then on you can either use it as the new site for your practice or just show it to your web designer to recreate on your existing site. The good news is (because no one is thinking straight these days), you don't have to decide what you want to do for an entire year. We will charge your credit card $40 from March 2020 - February 2021.
Again, if you don't love it, we'll cancel the plan and stop charging.
In addition, we are giving every participant a copy of Jon's new book, "The Chiropractic Website Essentials". We are also giving a digital version of the bestselling book, "Building A StoryBrand" to everyone who attends the workshop.
What Our Current Clients Are Saying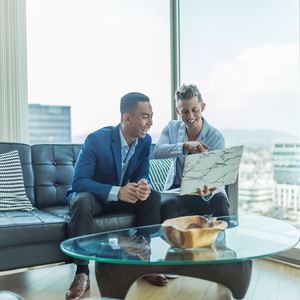 "We just had a new patient call in and specifically say that the reason she chose us was that she was extremely impressed with our website.
I finally have a website that I like. The site is much more personalized to my style and doesn't spew nonsense like my old stock chiro site. If you're thinking of making a change in your site, I cannot recommend Get Clear Sites enough."
- Dr. Joshua Gregory Hometown Health (hometownhealthoxford.com)
"We love our new website.
As fairly new graduates opening our first practice, we have learned there is both a good bit of excitement and nervousness with every decision and purchase you make. From the first phone call we had with Jon, it was obvious we had chosen the right team to work with."
- Drs. Zach and Brynn Wurth Wurth Chiropractic (wurthchiro.com)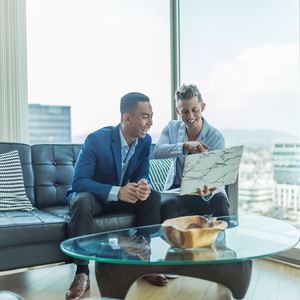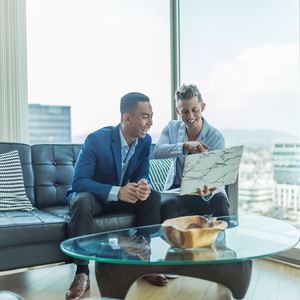 "I cannot say enough how pleased I am to have worked with the Get Clear team.
My website turned out wonderfully and the coaching session was very informative as well! I will be recommending Jon and his team to my friends and colleagues."
- Dr. Daniel Edwards Dynamic Health & Performance (darkecountychiropractor.com)
We Made A Freebie Just To Show We Care
Just to show you how well we know chiropractors, we've got a freebie for you! This should give you some insights that improve your website.
These are the ingredients we use to bake into our websites. It is Get Clear's mission to solve the lousy website epidemic. If this resource gives you some help on your website, we are more than happy to give it to you.
Download the Resource
Lousy Websites Are Just Too Costly.
Your practice is too precious and future patients are too important to squander this opportunity.
_________________________________________
Reserve Your Spot