When you're running a practice, you'll bear a great burden from a zillion things to think about.
Get Clear Sites makes launching your website a simple, fun process so that you can reach the people you're supposed to help.
Start A Site
You Deserve A Website You Love And That Works
Give Your Practice The Authority You Need To Stand Out
whatshot
Spread Your Message
Our websites gives your company the strong online presence it deserves.
flight_takeoff
Creating Your Unique Message
You don't have to get everything right at first. You're growing, tweaking, and shaping your offer. Our site will work with you each step of the journey.
build
Make Changes Quickly And Simply
You'll love how much ownership you have over your website. It will always look great and stay up to date.
How To Kickstart Your Practice With A Winning Website
A presentation from our Lead Consultant, Jon Morrison
Imagine how great it would feel to love your website and love what it's doing for you.
Wouldn't it be great if your website could help you get a head start on your new practice? It would save you so much time and give potential patients the information they need right away so they can make the decision to choose you.
You'll love what our platform can do for you and your business:
Change your mind about something? You can quickly and easily make changes to your site. If you can update a Facebook page, you can edit this platform.
We stay consistent with your brand colors and fonts so that you're always "on brand".
Rank well early on Google with our embedded SEO tools.
With our Kickstarter payment plan, it won't break the bank.
Start A Site
The Get Clear team and I are passionate about empowering medical professionals to get the tools they need to achieve their goals.
I started this program after spending hours in conversations at conferences and clinic owners all over the North America. After listening to them lament about the challenges of having a great online presence, I created something that can help.
Our sites help them avoid the pain of having to create a website from scratch but to have a website they love and are SUPER EXCITED to use as a catalyst for growth.
Take a look at what we can do for you and schedule a call with myself or my team about how we can get you the site you love for a price you can afford.
Start A Website
You Could Have A Site Just Like These Clients
Does Your Website Contain The Four Critical Elements?
Having worked with chiropractors for the last three years, our team has noticed common pain points that keep coming up over and over.
When It Comes To Chiropractic Websites:
Good practices were being overlooked by the public because the practice's website didn't look good.
The words were confusing and did not connect with their ideal client.
Often the messaging was filled with generic chiropractor-speak and did not reflect the personal views of the doctor.
The site was getting buried on Google for various, solvable reasons.
The platform the site was built on was confusing and tough to make edits or updates.
This leads to lousy websites that underperform and just cost you money.
We are working hard to solve the lousy website epidemic. We've put what we learned in this document we are giving away for free.
Get The Resource
Testimonials
What others have to say.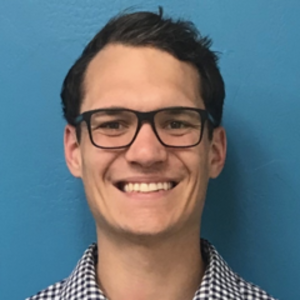 "We just had a new patient call in and specifically say that the reason she chose us was that she was extremely impressed with our website.
I finally have a website that I like. The site is much more personalized to my style and doesn't spew nonsense like my old stock site. If you're thinking of making a change in your site, I cannot recommend Clinic Sites enough."
Dr. Joshua Gregory
Hometown Health (hometownhealthoxford.com)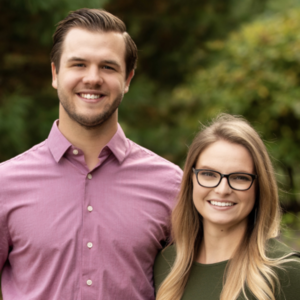 "We love our website.
As fairly new graduates opening our first practice, we have learned there is both a good bit of excitement and nervousness with every decision and purchase you make. From the first connection we had, it was obvious we had chosen the right team to work with."
Drs. Zach and Brynn Wurth
Wurth Chiropractic (wurthchiro.com)
What Does A New Website Cost?
We will waive the setup fee for you. That means you can have a new site for $39/mo.
With that investment you get:
Monthly hosting of your website

Training to create your brand message

Site security (all our sites come with SSL certification)
SEO Training
Human technical support if you ever get stuck
Platform development (we are always working on developing new features
Start A Site
Don't Lose Precious Time Trying To Figure This Out By Yourself
We will do it with you. Together, we will get you a site to kickstart your practice.
We'd love to talk with you more about this opportunity. Schedule a free, 30 minute call with us right away.
Schedule A Consultation Call
If you've got any questions about the Kickstarter Program, leave them here.
We will get in touch with you as soon as possible.
---